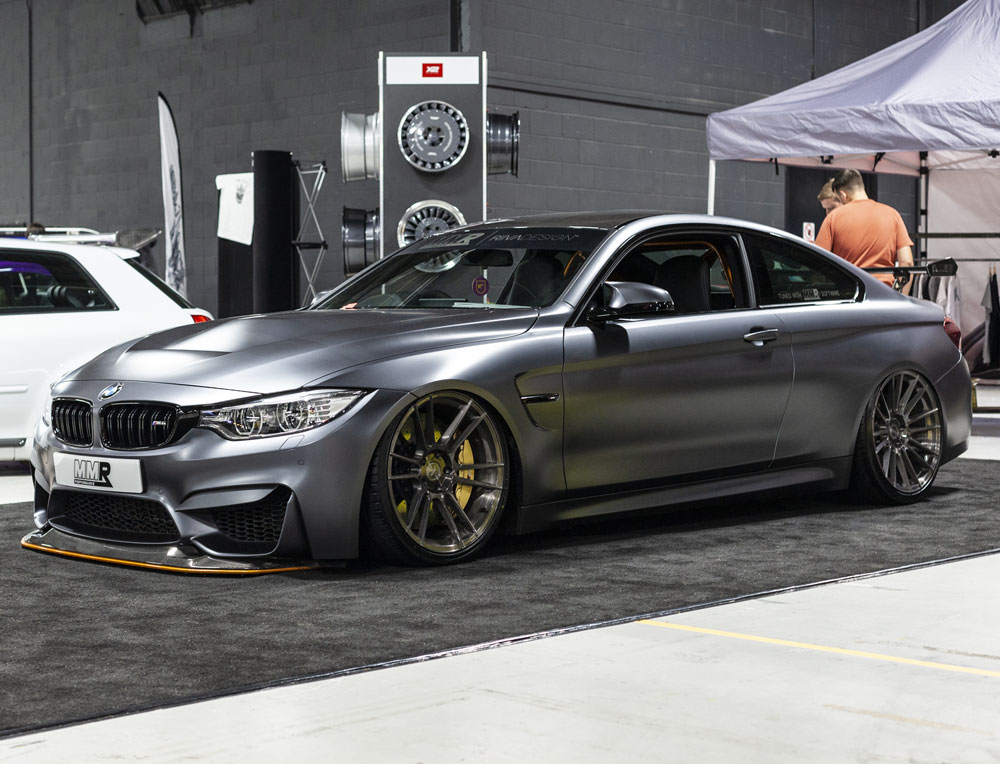 01
---
X2 Intro
Inspired by Motorsport
Inspired By Motorsport
The X2 System was inspired by Porsche Le Mans race cars and Lancia Group B rally cars of the 1980's, where a 'Turbo Fan' disc was used on the front wheels to assist cooling, creating a different wheel configuration front to rear.
This setup inadvertently created a cool motorsport style admired by many car enthusiasts.
We felt this idea could be taken a step further and began to develop a range of wheels that mixed different styles to create a totally new look.

THIS IS IN ESSENCE X2
---
02
---
IW X2
The mixed wheel system
A new concept
We asked the question, why do we need to have 4 wheels that look the same? Why not create a series of wheels with different designs front and rear that complement each other?
Introducing the X2 System® a new concept and world's first, designed to take wheel customisation to the next level. Think of X2 as similar to the deep concave craze but with more options, more choices and even more impact.
Instead of using identical wheels with different concaves, with the X2 System® you can now have different styles on the front and rear that aesthetically work together.
---
03
---
X2 CSR Series
Standout from the crowd
X2 for the CSR CLASSIC SERIES
THE CSR Classic Series was created for the 'Euro Show Scene' enthusiast. Inspired by 'old school' motorsport and vintage OEM wheels with an edgy show scene influence.
In keeping with the CSR philosophy we developed a more aggressive X2 variant with a greater visual contrast between the front and rear wheel designs.

To see X2 configuration examples please visit the CSRD TF and CSR1D pages.
---
04
---
X2 FFR Series
Understated style
X2 FOR THE FFR SERIES
Designed for modern high performance vehicles with an aggressive OEM feel.
With X2 for the FFR Series we took a more understated approach than we did with the controversial CSR Series. We created an X2 variant of the popular FFR1 the FFR2, differentiated with a subtle 'motorsport inspired' inner ring.

The FFR7 and FFR8 were designed from the ground up to be X2 compatible. Both designs share the same concave profile and spoke style, the FFR7 with twin 6 spokes and the FFR8 with twin 8 spokes.
---